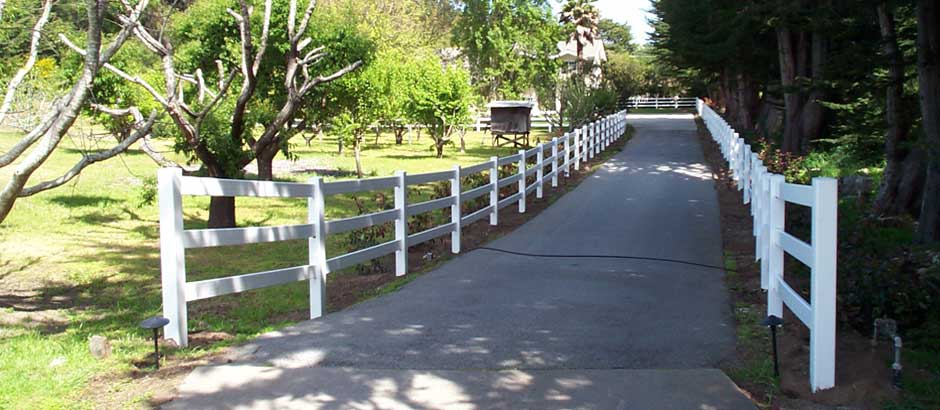 JR Fencing is a leading provider of fence installation. Established in 1996, JR Fencing services the North and South Bay Area – this includes, Monterey, Santa Cruz, Salinas, Hollister, Gilroy, Morgan Hill, San Jose, Scotts Valley and Los Gatos. Monterey, San Benito, and Santa Clara counties are covered.
Customers seek out JR Fencing to secure that unique, high quality and dependable construction for their residential, commercial and industrial projects. Browse our sitemap to get ideas for your project.
If you are looking for premier services, cost-effective pricing and quality materials then you have found your contractor. Use our sitemap to view possible solutions.
JR Fencing can meet your fencing and unique project needs. Picket Fences, wood fences, field fences, deer fences, chain link fences, vinyl fences, ranch rail fences, pool fences, yard fences, ornamental aluminum fences, ornamental steel fences, ornamental iron fences, split rail fences, stockade fences, shadow box fences, estate fences, kennel fences, enclosure fences and gates.