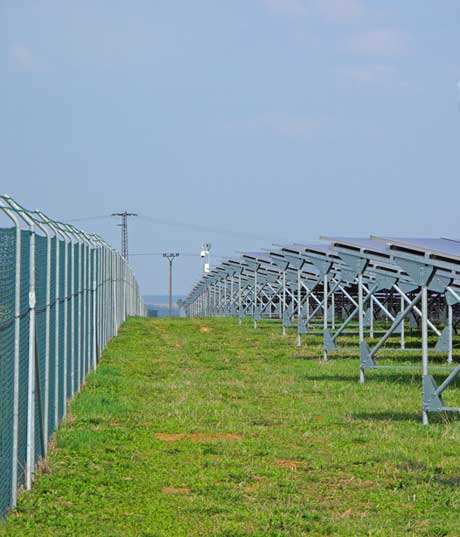 Since 1996,  JR Fencing has offered products of superior strength and durability. As a result, our ornamental, steel and iron fences are built to yield a longer life. Combined with aesthetic modern beauty and providing ease of installation it is no wonder that JR Fencing has become a favorite in the industrial market.
If you are considering choices for securing a facility then no need to look further. JR Fencing offers multiple options including fencing that captures that old-world look of wrought-iron yet built with modern day strength and durability.
You will receive a superior fencing solution when you partner with JR Fencing and know you will have a product that can meet the demands of industrial application.
Take a minute to browse our photo gallery and give us a call when you are ready.
Gallery Options: Wood Fences, Vinyl Fences, Ornamental Fences, Chain Link Fences, Corral Fences, Trex Fences, Field Fences, Picket Fences, Arbors-Pergolas-Trellises