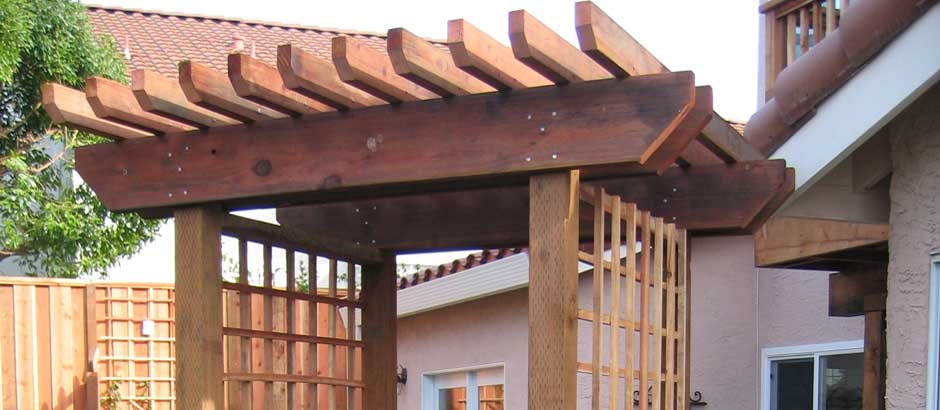 Arbors, pergolas, and trellises can be an excellent project combination with a fence.
Consider arbors, pergolas and trellises as beautiful ways to create secluded retreats in a backyard. These are also wonderful options to dress up gardens and walkways.
If you are seeking ways to frame your yard with particular views then consider using arbors, pergolas or trellises to achieve such an environment.
Dress up your arbor or trellis with gorgeous climbing plants. Choices will be based on your desire for color, scent and screening.
Consider making your trellis sparkle by weaving strings of small white lights throughout the structure. You can then incorporate plants to grow within the structure.
JR Fencing is prepared to complete your elegant vision today. We would love to help.
Arbors-Pergolas-Trellises Gallery